The other week was a busy one for me, trying to sew up all the dresses. So, I guess I was distracted when Lydia was talking to me.
"Momma, I want to make a kite."
"Ok Lydia, that's nice."
"Momma, I need some fabric."
"Ok, Lydia."
"I'm going to use some out of this bag, you said it was scraps, so I can use them, right?"
"Uh,huh.."
"OOOH, pretty!"
10 minutes later....
"Momma, LOOK at my new kite!"
"Nice Lydia..."
"NO, Momma, LOOK!"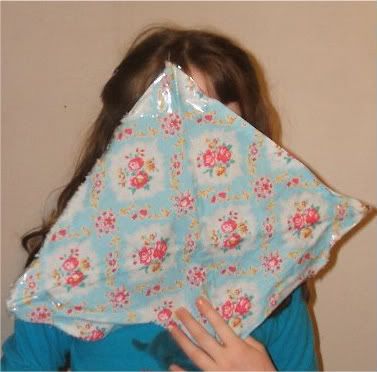 "OH! That's my Sis Boom fabric..."
"I KNOW! Isn't it pretty!"
"Yes, Lydia it is VERY pretty!" (and very expensive....)
So, with no further adieu, here are some more pictures of Lydia and her kite.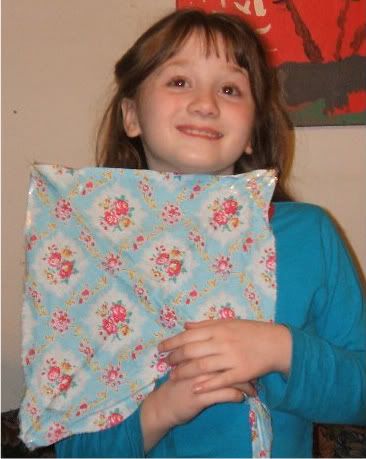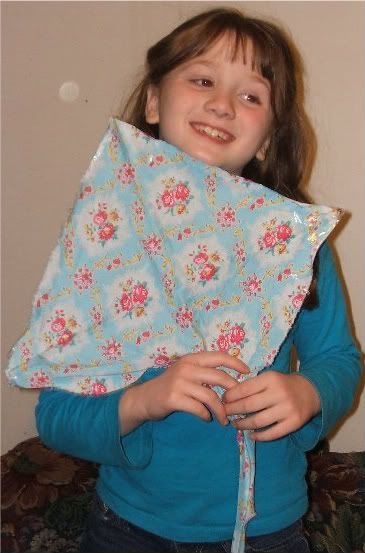 What would Jennifer think???